Airbloc is a subsidary of Ambirad, Heating and Ventilation Soultions and specalise in the Airbloc Door Curtains, and we are delighted to be Irish distributor AirBloc door curtains in Ireland.. So if you have any requirements for Ambirad Ireland then please do get in touch.


Airbloc Door Curtain Solutions
The Thermo Air range of 'Door Curtain' are typically used where you will have an external entrance door where you could have the transfer of cold air to the internal area. This results in energy wastage, draughts and the ingress of dust and debris into the area.
Entrance doors to outside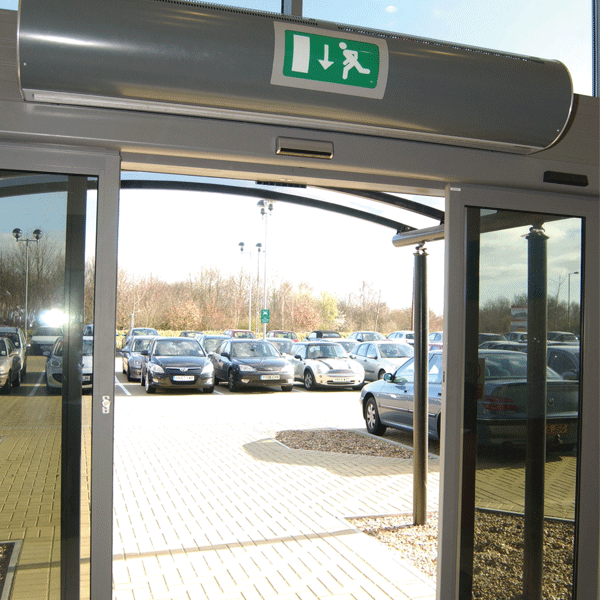 Spray booths
Warehouses
Hotel entrance doorways
Shopping malls
Office reception areas
By using a door curtin you provide a barrier of air to prevent this ingress of cold air and debris. The LG range of Thermo Air door curtains use low pressure hot water to provide the heat requirement. We also supply the the AirBloc range of door curtains which include Electric, LPHW and Gas options.
AmbiRad has been developing, manufacturing and delivering the best industrial and commercial gas fired HVAC equipment all over the world.
AmbiRad offers a wide range of solutions for distribution warehouses from full comfort heating to frost protection or air rotation for 24 hour low temperature operations. No matter if it is Food & Beverage manufacturing, fast food restaurants etc. AmbiRad products come through for you.
Schools also have numerous areas that require heating such as workshops, sports halls and kitchen make-up.
Exhibition halls and convention centres have many zone conditioning challenges, from loading docks to large open areas.
Large sports facilities need both comfort heating as well as fresh air ventilation for a healthy environment.
Nordair Niche swimming pool units are complete packaged units incorporating cross-plate heat recovery, supply heated air extract and filters.
In case we have not detailed all the info from Ambirad and Airbloc, please do visit their website at this url www.ambirad.co.uk